4 tags
Happy May Day
Happy May Day to all our European friends! Wherever you live there is a May Day treat for you this Monday from Sweet Pins. 15% off all Lingerie using the special code HAPPYMAYDAY The promotion is valid until Tuesday 7 May at 9AM (Sydney time)  Happy shopping. http://www.sweetpins.com.au/lingerie/
3 tags
Have a great weekend!
Nancy Berg for Erwin Blumenfeld, Vogue, May 1953
3 tags
Coming soon at Sweet Pins - Angela Friedman
I'm so excited about a recent new addition to our collection - Angela Friedman is a New York City based independent luxury lingerie and corset designer. She is most known for her work at the New York City Ballet, where she ran the ladies' department of the Costume Shop for several years, working with renowned fashion designers and choreographers to clothe all of the company's...
3 tags
Great shoes + warm hosiery
Temperature are starting to drop and we are all looking for something nice and cosy to wear. The secret is in the contrast - mix colors and patterns for an elegant, trendy effect. Shoes Chie Mihara source: http://www.larmadiodeldelitto.com
6 tags
Create a new collection of luxury stockings with...
Great news! We are now working on our very own range of luxury stockings!! The first will be a mini collection - only one style actually. Utterly glamorous back seam stockings with french heel and a little surprise detail :) Made in Italy and most importantly, in three sizes: small-medium, tall-extra tall and maxi. If you'd like to be part of this exciting project or know someone who would...
4 tags
RETRO STYLE
Retro style has never been more current! From swinging, vibrant 1960's to 1950's elegance and 1920's opulence, you can have fun changing your look by simply adding the right type of hosiery. Here's some tips… BOLD COLOURED TIGHTS For a 1960s look you can't go wrong with bold coloured tights. Choose your favouriteshades of green, yellow, orange and pink to get that...
6 tags
Pretty Polly Simply Sheer 10 Denier Matt stockings
With the weather not really making up it's mind lately, I've been wearing a lot of ultra sheer stockings lately for some light coverage. Today I'm wearing the Pretty Polly Simply Sheer 10 Denier Matt stockings in Sherry. At $19.95 for a pack of 2 pairs, they're an absolute must!  The Simply Sheers collection is particularly silky-smooth to the touch and the Sherry colour...
4 tags
For many of us beauty pageants are a strange, unknown world. Are they really as shallow as they seem to first glance? In honour of the new Beauty Queen Pin Up Panties gift tins, we looked into the history of the most famous beauty pageants and how they came to be! The four largest and most famous international beauty contests are Miss World (founded in 1951), Miss Universe (founded in 1952),...
October give-away
Only three more days to go before we select a winner for our October give-away! For a chance to win a pair of our lovely Pretty Polly Nylons gloss stockings, head to our Facebook page and tell us what you love about your Kiss me Deadly Van Doren garter belt(s)!
4 tags
2 tags
2 tags
3 tags
4 tags
Sporty Pins?
I am very proud to tell you that this year Sweet Pins is supporting Ramsay Healthcare Triathlon Pink. Never heard of it?  Well, read on and you might get hooked to sign up yourself! Triathlon Pink is a fantastic initiative for the Australian sporting community - an introductory all-female triathlon with a pool swim and different distances to accommodate everyone. The Triathlon Pink goals include...
5 tags
Pretty Polly Nylons Black Backseam Tights
Reviewed by Beccie. "Today I am reviewing the Pretty Polly Nylons Backseam Tights in black. First up I want to say how much I like the packaging.  The front illustration has a cute retro/pinup feel that really appeals to me, and the colour they've used on the packet is very different from anything else on the market. The tights themselves are lovely too.  Soft and silky to touch, with a...
Sweet Pins is a finalist in the Online Shopping &...
Still sipping my cappuccino, this morning I was going through my emails and the first one I opened read: "Hi Lidia, The Fashion Guide recently asked Australia's fashion savvy online shoppers to nominate their favourite online stores across 12 categories in the Online Shopping & Fashion Awards 2012. I'm delighted to let you know that Sweet Pins has made it through as a finalist in...
1 tag
The Idiosyncrasies of Underwear - Lingerie Buyer →
A light-hearted look at some the developments of the lingerie industry through the ages. By Gillian Proctor, De Montfort University Part one – 1,600BC to 18th Century   For centuries the human figure has been crammed, squeezed, manipulated and reshaped in order to achieve, at any one time, the desirable outerwear silhouette demanded by fashion and culture.     In most instances, the greatest...
Love a little bit of sparkle? Trasparenze Diamante...
Reviewed by Amy. "Hi! I'm reviewing the Diamante tights by Trasparenze. When I got these in the mail it was really exciting because hosiery + sparkles are two things I love! These tights are black with a silver lurex sparkle throughout them and have the right balance between sparkle and sophisticated to make them suitable for a variety of outfits and occasions. When you look at these...
What Katie Did Retro Nude Seamed Stockings
Reviewed by Marissa "Firstly I must admit my obvious excitement at being selected to become a Sweet Pins hosiery reviewer.  I am intoxicated by the allure of the Vintage Pinup, and wear retro-inspired hosiery on an almost daily basis.  The stockings are so gloriously sexy and inspire joy and compliments wherever I go. Imagine my thrill when opening my first pair of What Katie Did Retro...
Special weekend offer - 15% off all Kiss me Deadly...
Don't miss this opportunity - for the first time ever we are having a Kiss me Deadly sale. 15% off all KMD lingerie, including both limited edition and classic styles. Yes, ladies, this is time to stock up! All you have to do is enter the code KMDSPECIAL at check-out to claim your discount. But hurry, offer ends on Sunday 26th 2012 Kiss me Deadly vintage inspired lingerie is available...
Trasparenze Sandra 70 denier stockings
Reviewed by Marissa. "Trasparenze are a leading Italian Hosiery brand, and today I am trying and reviewing their fashionable 'Sandra' stockings.  As a seasoned stocking wearer, I am quite fond of opaque stockings especially in the chilly Melbourne winter.  These stockings do not disappoint!  When fitting them on, they glide on wonderfully and sit at mid-thigh.  The 'Sandra' stockings have a...
What Katie Did Retro Seamed Stockings size M/L -...
"MY STOCKINGS STORY… FIRST IMPRESSIONS: When I put my stockings on to get ready for work, I amused myself by thinking about my day – the men that would fall at my feet, the adventures I would have and how many were glamorous New York bars I would be dancing in while handsome millionaires fought for a chance to buy me a vodka gimlet… No not really.  I'm not Joan from "Mad Men" but these...
Gio' Seconds Point Heel Fully Fashioned Stockings...
"My initial impression was a little sad, this was due to their packaging. As a long-time lover of Leona Edminston's hosiery I have been spoilt for packaging, accustomed to gentlyunwrapping these delicate pieces of indulgence from their tissue-paper shroud with my little cotton gloves (yes I have hosiery gloves they are a must if you have nails) has become a ritual I promise myself on...
Our hosiery - tried, tested and reviewed by you!
Personally, I love shopping online. I buy all sorts of things from the web - from clothes to home accessories, to food. Yes, I admit it, I have also done my groceries shopping online. And I live at less than 1km from two big supermarkets. Sometimes convenience is all you need. Some other times you shop online because you're after something different, truly original. But lingerie, and...
It's unusual for Kiss Me Deadly to make lingerie in light colours, so when I saw the Amelie set – a retro inspired bra, brief and 6 straps garter belt, all in most delicate and sheer peach mesh with cream eyelash lace – I was amazed at how pretty, yet sexy, it looks! The bra is modelled on their classic Van Doren pattern. It's a simple, sheer underwired bra that supports your breasts gently,...
3 tags
A few tricks from the world of burlesque ..
You will probably know that for the second year Sweet Pins is one of the sponsors of the Australian Burlesque Festival. Many of our customers are burlesque performers or simply love that kind of look. So it really made sense to start a collaboration with what is, to date, the largest and most popular burlesque festival here in Australia. This year I've had the opportunity to attend various...
2 tags
2012-2013 collection from Gerbe of Paris
One of the latest additions to our website is the luxury hosiery brand, Gerbe. I am very excited that these beautiful stockings are finally available to Australia. What makes them so special? Well, to start with Gerbe produces luxury hosiery on a par with Wolford but at more reasonable prices. Their hosiery is often seen on the catwalks of famous designers like Christian Dior, Chanel, Thierry...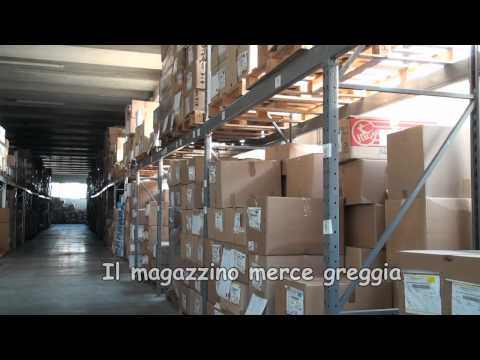 3 tags
What mantyhose? We all love stockings!
Today I realised how lucky I am with my job. When I first started Sweet Pins as an online based company, I thought I was going to miss social interaction. I love chatting to customers.. or I love chatting in general. Luckily I was so wrong. Not only I receive enquiries and feedback on a daily basis. But it is also from the most varied type of customers. You'll be surprised (or perhaps not)...
3 tags
Feel like a real starlet in this gorgeous robe
Have you ever wished for glamorous, comfortable and snugly alternatives to sweat pants and hoodies? Beautiful garments you can lounge in around the house, that make you feel a million dollar? Or maybe you are a burlesque star looking for a true Old Hollywood style dressing gown. Well, you know we are always on the hunt for new designers and we are thrilled to finally have found one that will make...
4 tags
Fully fashioned stockings
Fully fashioned stockings, FFS, are becoming increasingly rare – only a handful of manufacturerd worldwide now make them regularly. They are knitted flat and then the two sides are sewn together forming what is the seam– therefore the seam is an integral part of the stocking and not sewn on afterwards as is the case with more modern stockings. Fully fashioned stockings are sized to the height and...
2 tags
Kiss me Deadly new blue DeVille collection
You can't believe my excitement when this collection finally arrived to our Sydney office! I had never worn a suspender skirt and I was quite keen to try one. The most beautiful thing about the Kiss me Deadly DeVille skirt  is the material: a stretch satin in a midnight blue with a black lace overlay on the waist. It feels and looks divine on! The skirt has scalloped edges that split and...
2 tags
2 tags
Get a glimpse..
Stockings, fun and frolics! Glimpse magazine offers a light hearted view for all those into retro culture. It is inspired by gentlemen's magazines from the 1950's, a period where simply a glimpse of a ladies under-garment was enough to send many into convulsions. Published by Tony Nylons, the famous pin up photographer, these magazines are a real collector's item. While some of the features...
3 tags
Stockings and lingerie shopping - a gentleman's...
Christmas is just a few weeks away and it's time for you gentlemen to carry out some lingerie detective work! Simply abandon any visions of a pre-canned gift idea that you might be clinging to. Instead buy her a sumptuous, glamorous and unique gift from the heart - an object of desire which could be transformed in something fun for you both in the boudoir! Here are some golden rules to...